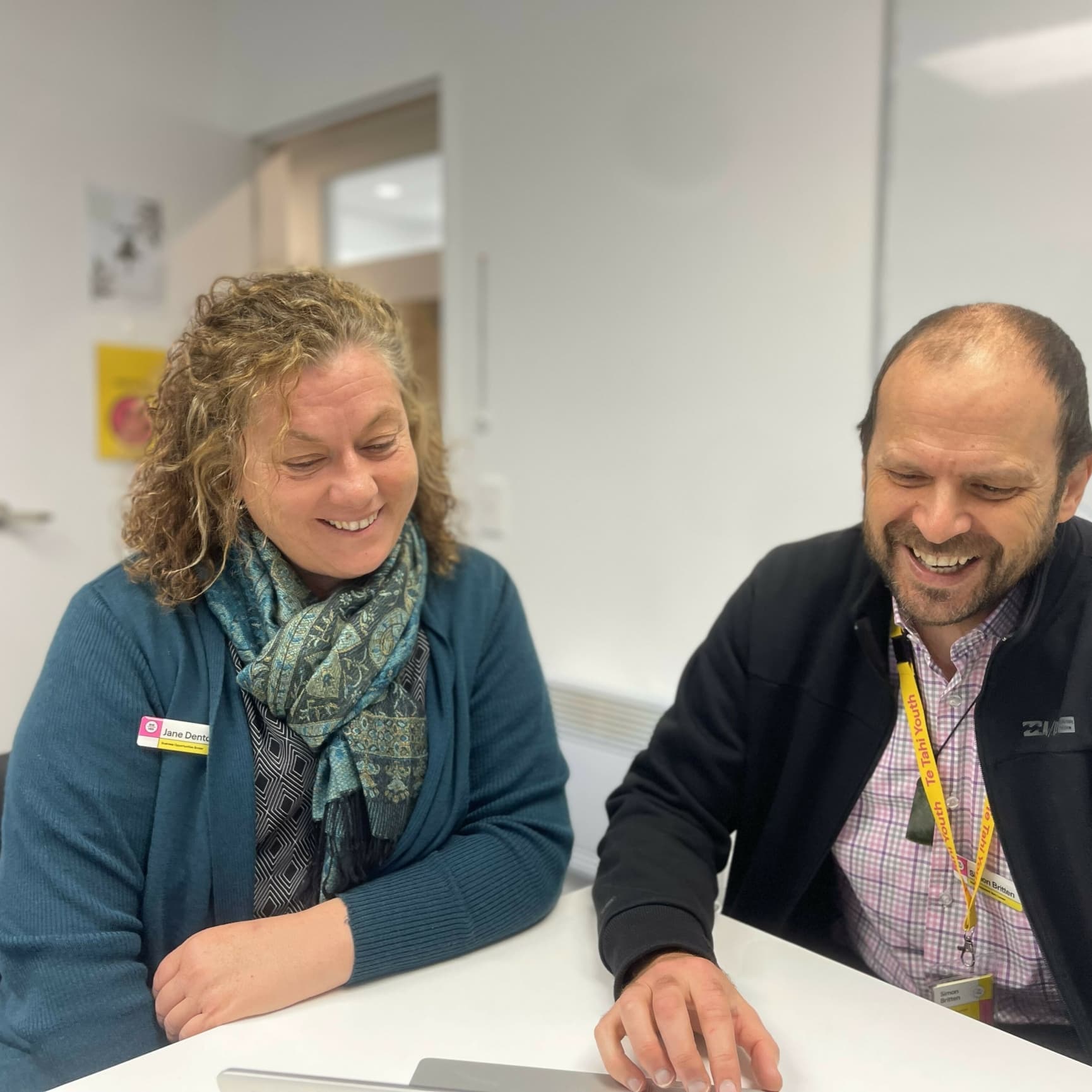 Te Tahi Youth's Employment Programme only launched in February this year, but it's already changing the lives of our rangatahi.
The programme is a free service matching Canterbury businesses with work-ready young people between the ages of 15 and 24.

It started thanks to Ministry of Social Development funding. MSD wanted to support young people with their employment and training and provide a positive path for them.
After just four months in operation, one young person in the programme has landed a job, and another has had an interview.
"It's so exciting because it's quite early in the programme to be doing both of those things, we're really happy it's already making such a big difference and proving to be successful," says Youth Employment Team Leader Simon Britten.
Simon's team works with young people that may face higher challenges when it comes to moving into the world of work.
It consists of Employment Navigators who work alongside rangatahi on their pre-employment journey and can make individual plans that suit their strengths, interests and aspirations.
There's also an Employment Broker who focuses on understanding exactly what businesses need and matching them to a suitable candidate.
"We are still in the startup phase but already have three navigators on board who are fully engaged with caseloads of young people, so we are growing rapidly and already helping so many rangatahi which is really exciting."
As part of the programme, Rangatahi must complete an intensive pre-employment skills training programme to ensure they're work ready.
It's completely tailored to each individual's needs to ensure they have the skills and support they need to navigate the workplace.
"We talk about hopes, dreams, and what the future could look like. We explore different employment pathways with each individual, polish up their CV's and do some practice interviewing.
"We offer young people the opportunity to improve their literacy and numeracy, get their drivers licence or first aid certificate."
The Te Tahi team continues to provide ongoing coaching and support to employers for up to 12 months after the young person is hired.
"Our Business Broker can stick by the employer on an ongoing basis and our Navigators can support the young person, so we help both sides of the employment relationship which is so valuable for both our rangatahi and businesses."
It's free for businesses to access Te Tahi Youth's employment service, which includes specialist employee matching, subsidy advice and up to 12 months ongoing support. "We'd love local businesses to get on board, grow their team, and help give our young people a hand up to create a new path for their future. It's a win, win, win for the young person, the business and our community."
Keen to know more? Contact our Business Opportunities Broker Jane Denton to find out how our free Te Tahi Youth Employment Programme can support your business.