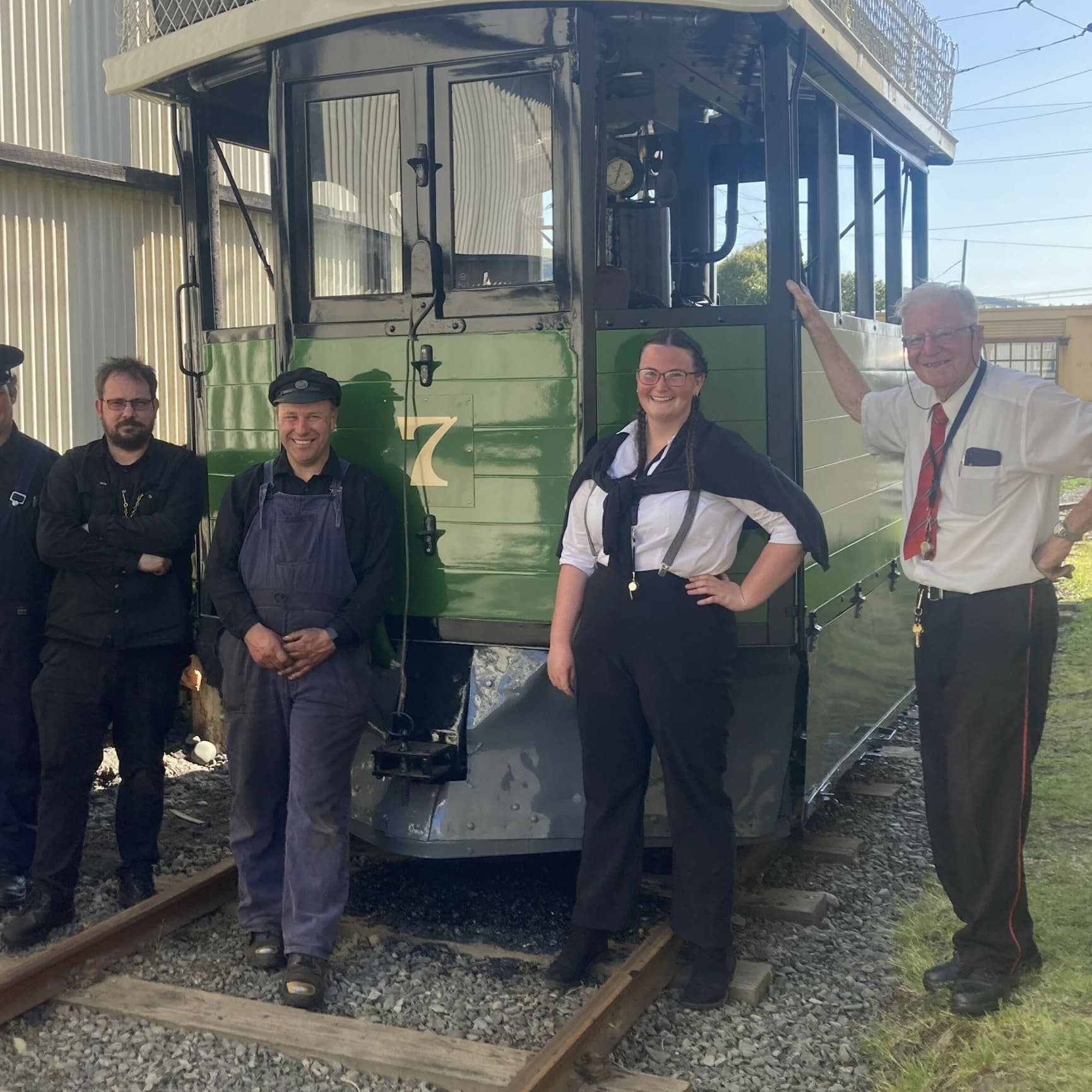 "I just felt so very loved."
At the start of 2019, Georgia Mangelsdorf moved back to Christchurch after living in Nelson.
She quickly found herself at Te Tahi Youth, or 298 Youth Health as it was known then.
"I was in desperate need of some support – I had just been diagnosed with PTSD, anxiety and depression and I wasn't in a good place," Georgia says.
"I'm incredibly thankful to my mum for encouraging me to go and I'm even more grateful to the Te Tahi Youth team for being able to take me on and surrounding me with support."
Georgia's worked with most of the teams at Te Tahi Youth including doctors, nurses, youth workers, and more recently – the employment team.
"For the entire year of 2022 I was in and out of hospital, so I couldn't work. I had been asked to step down from university and my entire life had to stop because of this pain I was in."

At the beginning of this year, Georgia started working with a physio, and was able to start looking at options for work again.
This coincided with the launch of Te Tahi Youth's Employment Programme – which enabled Georgia to connect with the team and chat about her goals for the future.
"I was able to look at my options for a job, what I was physically going to be able to do and what requirements I would need getting into a role. I was assigned an Employment Navigator and we came up with a game plan and it was just beyond encouraging for me.
"The programme was absolutely incredible, and I still feel supported by them, even now when I've got a job."
That job is the new Front of House and Venue Hire Coordinator at Ferrymead Heritage Park.
Georgia's spent many hours volunteering at the Heritage Park driving trams for events, and it wasn't too long before she fell in love with the place.
"I have all my granddads here - I love them all. I'm the youngest person in the society and one of very few female drivers, the majority are old gentlemen.
"When they found out I'd applied for a full-time job here they really rallied behind me, it was so cute. I just feel so at home out here."
Georgia's Employment Navigator Michelle McConnell says the best thing about having her through the programme was seeing her confidence grow.
"She was already so determined doing the volunteer work and that's what opened the door for her. She's amazing and she deserves to have such a great opportunity, she'll do an awesome job," says Michelle.
There's one word that comes to mind when Michelle thinks of Georgia – 'unstoppable'.
"She's an awesome young woman, she's been a pleasure to work with. It's pretty special to have been able to work with Georgia as one of the first people through our employment programme," she says.
Georgia finds it hard to put into words how grateful she is for Michelle and the wider Te Tahi Youth Team.
"I honestly don't think I would be alive if it wasn't for Te Tahi Youth, I seriously give them so much credit for saving my life. I'm just so grateful – I don't think I would have had the confidence to get back into work without them because all my confidence was destroyed.
"They are so understanding, non-judgmental and patient – they work around your needs and abilities. I felt so safe knowing that if stuff went wrong, I had people I could talk to and if stuff went right, I had people to celebrate with.
Georgia says Te Tahi Youth made her journey back to employment less daunting and scary.
"I just felt so very loved."
Inspired? Find out more about our Employment Programme.